The latest version of RMSAnywhere.
RMSAnywhere V2.
With RMSAnywhere V2, we have completely redesigned the user-interface of RMSAnywhere.
Besides a new look, we have also made RMSAnywhere even faster! Opening an item-list of a Job has a speed-increase of 400% !
The dashboard has

a clean look, with the menu-bar at the top, and clear buttons to access the most used functions.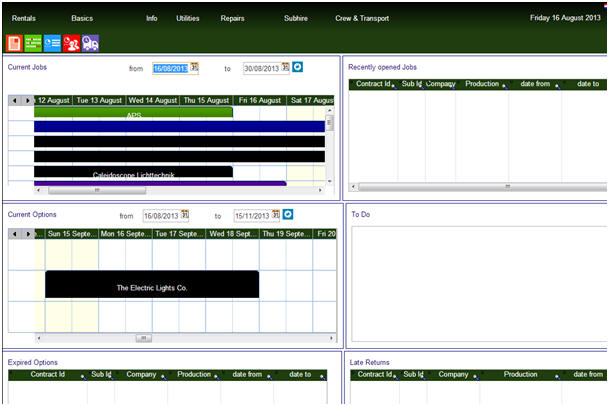 The main menu.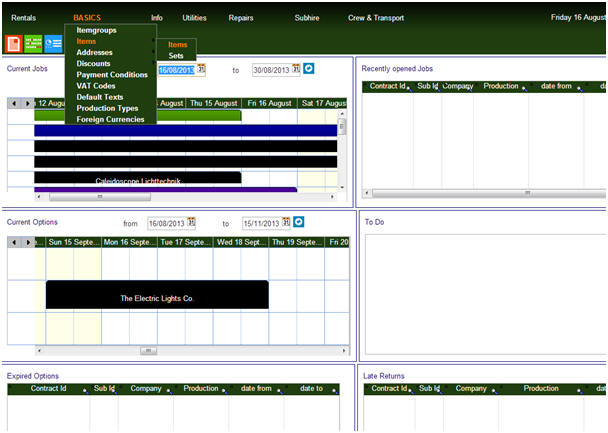 All dialogs have a navigation-bar on the left side. This allows you to navigate easily through your data.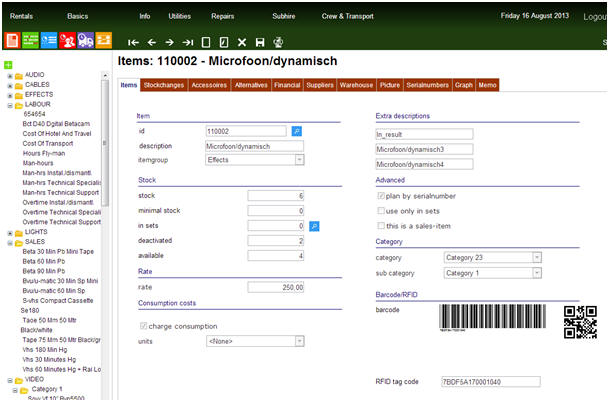 Jobs now appear in a separate tab in your browser. This allows you to open multiple Jobs.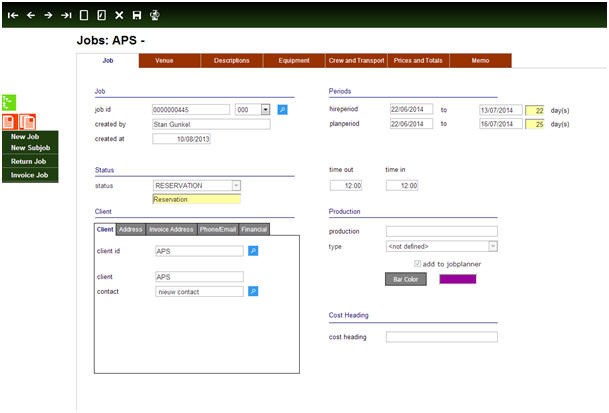 The Equipment-tab of the Jobs has been completely redesigned.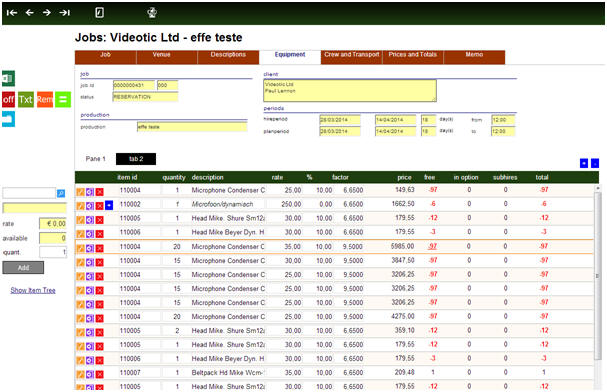 Clicking on a quantity opens a dialog which shows all Jobs having the same item in the overlapping period.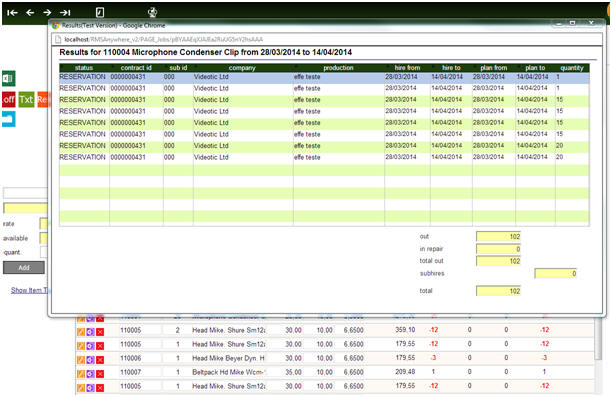 The Crew- and Transportplanning.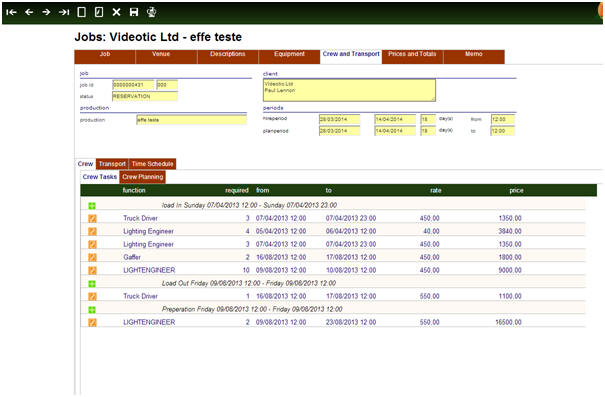 Planboard.
The Planboardshows an instant view of the available items in a specific period.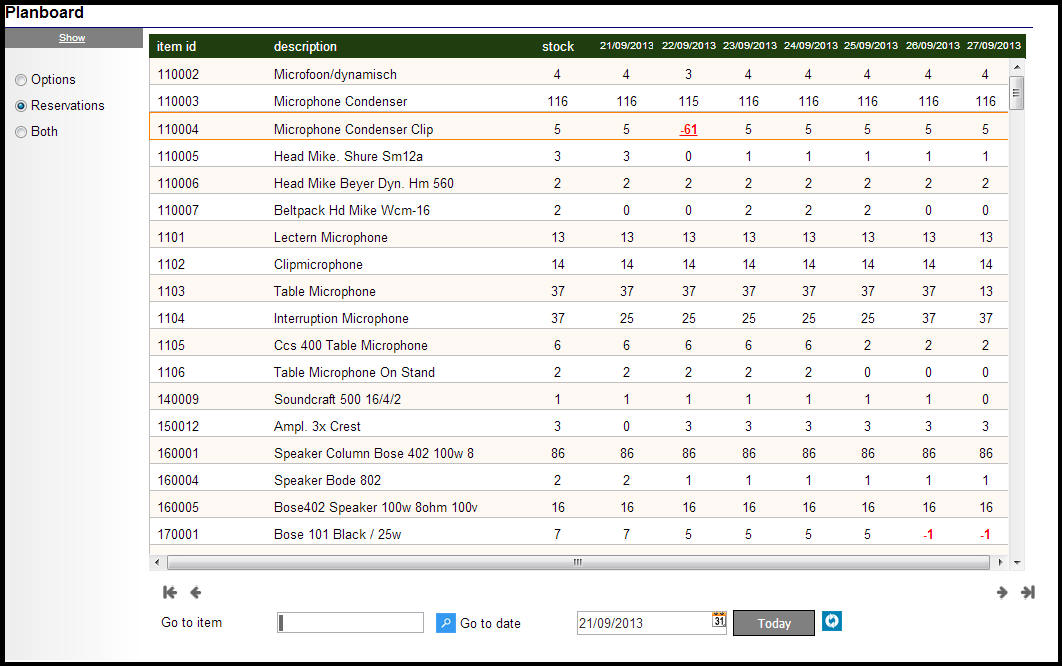 We have been able to increase the loading speed of the Planboard, and with a simple mouseclick on a quantity you get a list of all Jobs containing that item on that date.
JobSelector.
To search quickly through the existing Jobs, we have developed the JobSelector.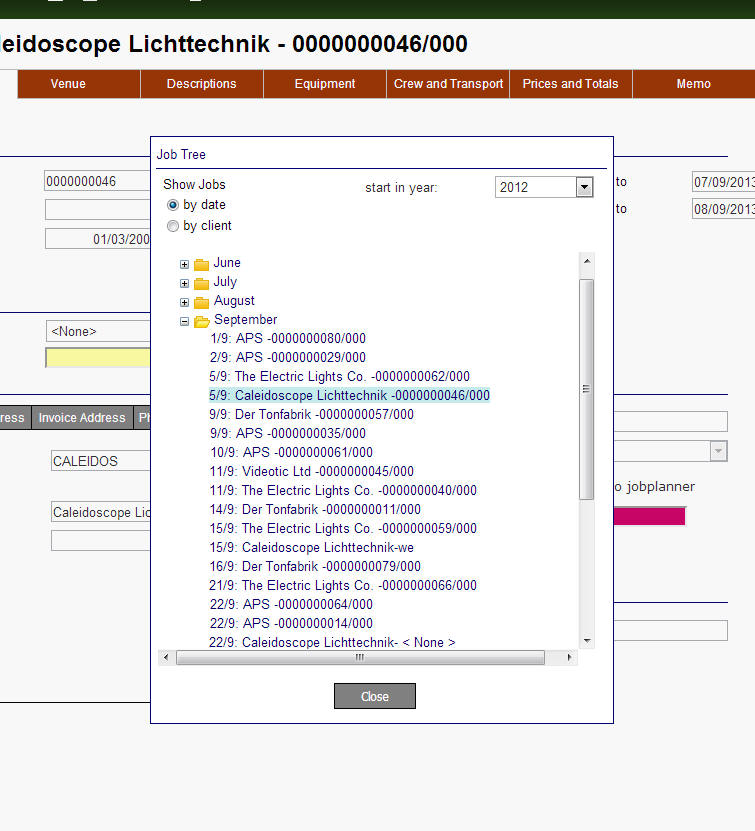 The JobSelector can list the Jobs either by date or by client.
Direct editing in the equipmentlist of a Job.
You can now quickly edit a quantity, description or price directly in the equipmentlist. Changes are saved automatically.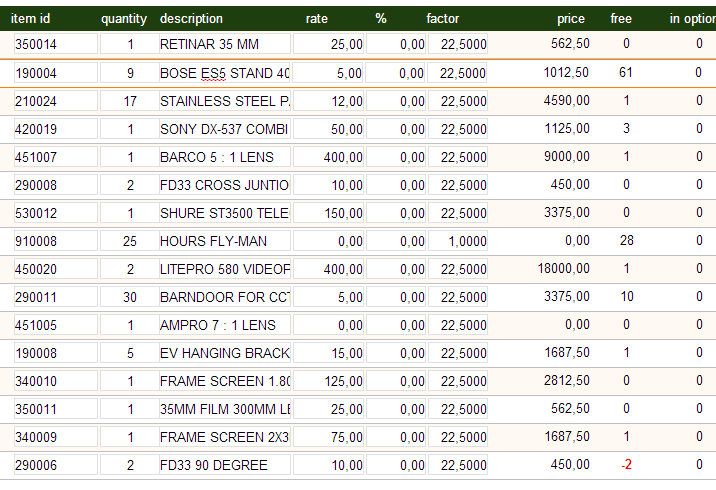 Bar Colors.
RMSAnywhere allows for a custom barcolor for each production type. The barcolor is used in the Jobplanner.
With this, you can quickly see wheter the Job is a Dry Hire, a festival etc.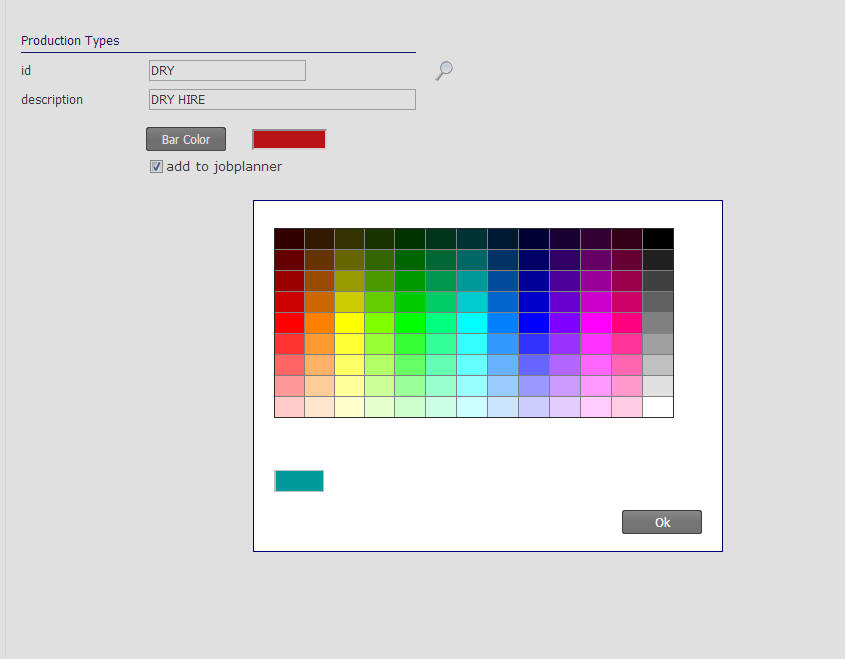 Text-,Remark- and Subtotal-lines in Jobs.
You can easily add text-, remark- and subtotals to the equipmentlist of a Job. With this, you and your client get a clear view of the equipment and the prices.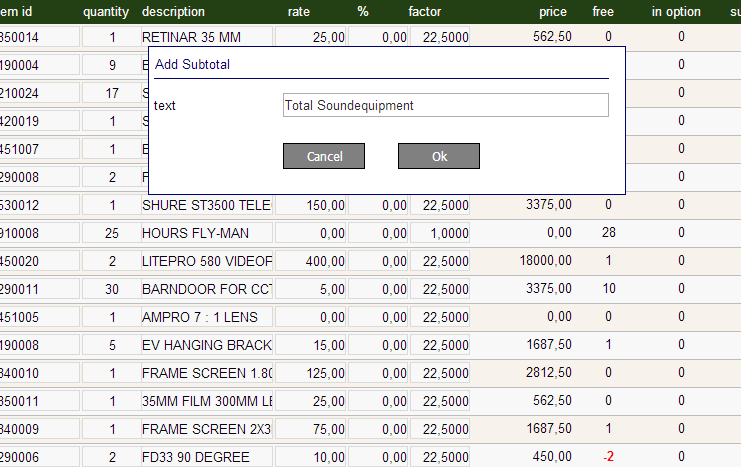 New Jobstatus: No Dates.
We have added a new Jobstatus: 'No Dates'. This sounds weird, but in fact it is a very useful feature. Often you get a request for a specific number of days, but the actual dates are not sure yet. In the past, you had to enter 'fake' dates, which could lead to confusion.
With this new Jobstatus you can now enter the number of days, and RMSAnywhere gives a full price-calculation, based on the number of days. At a later stage, when the actual dates are known, you only need to enter these dates, and RMSAnywhere checks the availability of the equipment.